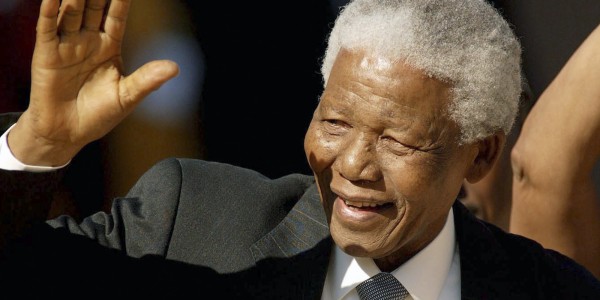 Nelson Mandela said, "Courage is not the absence of fear but the triumph over it." I like a mathematical comparison: The demand for courage is directly proportional to the potential for danger. In either case, everyday dangers of various degrees and their resulting fears means each of us needs courage. To that end, I offer you three thoughts.
1. Courage must be renewed each day. You may have conquered fear yesterday, but it was back again today. Peter thought Jesus was a ghost walking on the sea, yet he ignored fear and stepped out of the boat. Moments later he sank. At Jesus' trial, Peter denied Jesus for fear of the authorities. A few months later Peter bravely accused people of killing their Messiah. When arrested, he declared, "We must obey God rather than men!" (Acts 5:29). Years later Paul called Peter out for capitulating to critics of his non-religious diet (Gal. 2). Point being, yesterday's courage is not enough for today.
2. Courage magnifies other values. C.S. Lewis said, "Courage is not simply one of the virtues, but the form of every virtue at the testing point, at the point of highest virtue. A chastity or honesty or mercy, which yields to danger will be chaste or honest or merciful only on conditions." So, for example, when you are determined to be truthful even when it costs you, courage magnifies your honesty. It takes courage to forgive when you feel defensive. It takes courage to be patient with a friend who posts outrage on social media. It takes courage to be kind when you are disrespected, to be self-controlled when you want to let loose.
3. It takes courage to embrace Truth that others reject. As a child, David Nasser escaped with his family from Iran's revolution. Just after graduating from high school in Texas, Nasser read about Jesus calling Peter to walk on water. He sensed Jesus calling him. He believed, and received baptism knowing it would be an affront to his father. But eventually his family also believed, including his father. Nasser is now on staff at Liberty University. "I am the Truth," Jesus said (John 14:6). Today, as then, that claim is culturally offensive.
You need courage to renew your hold on virtue each day, not only in ultimate things, but in everyday life. It takes courage to face a health or financial crisis with faith, or to admit fault and make it right with humility. It takes courage to trust again when you know betrayal, or to speak and live truth when the culture knows only feelings.
You have access to courage that is beyond your own capacity. Hear the words of God: "Be strong and courageous! Do not tremble or be dismayed, for the Lord your God is with you wherever you go" (Josh. 1:9). Amen.
https://mountainchristian.net/wp-content/uploads/2019/02/Courage.jpg
300
600
Wayne Fowler
https://mountainchristian.net/wp-content/uploads/2015/10/logo-white.png
Wayne Fowler
2019-02-17 12:00:55
2019-02-14 10:15:20
Courage