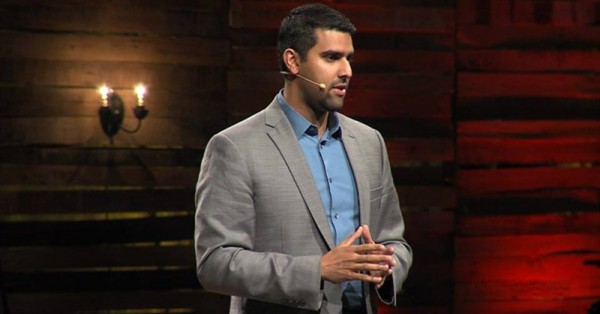 What does your faith offer when life doesn't turn out the way you want?  Does it withstand the hurricane, the sickness, the tragedy?  If your faith demands nothing less than a nice life, then it is a house of cards. 
 Last year I introduced you to Dr. Nabeel Qureshi, a young man who embraced faith in Christ, leaving behind the religion of his family.  Last year, he released his latest book, No God But One – Allah or Jesus.  The same month, he announced that he was diagnosed with stomach cancer.  The critics and cynics cry that his faith has done him no good, or that he is being punished for converting to Christ.  Last week in a video message from his bed at MD Anderson in Houston, he said if a miracle is coming, "it needs to happen in the next few days."  He prayed, "If it shouldn't be Your will, then I trust You. And I love you anyway." 
 His colleagues Ravi Zacharias and Vince Vitale published a book, Why Suffering? in which they explore many Christian responses to the question.  They suggest that what is behind the question is the belief that if indeed a good and powerful God allows suffering, we deserve to know the reasons.  Yet we don't, and can't because we cannot see what God does, at least for now.  "Now I know in part, but then I will know fully just as I also have been fully known" (1 Cor. 13:12).
 Have you ever known someone angry at God because He didn't preserve their nice life? Pastor Tim Keller said, "If you have a God great and transcendent enough to be mad at because he hasn't stopped evil and suffering in the world, then you have a God great and transcendent enough to have good reasons for allowing it to continue that you can't know."  It makes no sense to blame the God who is, by treating Him as though He is not.  Is it not more reasonable to trust the God who Himself endured the human condition even to the point of death, yet lives to give us hope?  The eternal perspective is that one day, Faithful and True will put an end to this fallen world.  The invitations will be issued to the great marriage supper of the Lamb (Rev. 19).  Then your suffering will either make sense or won't matter anymore. 
 The 19th C. poet George Wade Robinson wrote, "Things that once were wild alarms cannot now disturb my rest, closed in everlasting arms, pillowed on the loving breast.  Oh, to lie forever here, doubt and care and self resign while He whispers in my ear, I am His, and He is mine."  By faith in the Lord Jesus, it is so.
https://mountainchristian.net/wp-content/uploads/2017/09/faith-in-suffering.jpg
314
600
Wayne Fowler
https://mountainchristian.net/wp-content/uploads/2015/10/logo-white.png
Wayne Fowler
2017-09-17 12:00:15
2017-09-15 08:56:02
Faith in Suffering