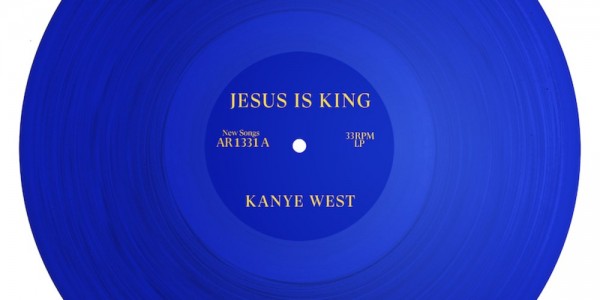 Kanye West just released his much-anticipated album, "Jesus is King." His conversion to Christianity has been met with both enthusiasm and skepticism.  As a cultural influencer, is he a shrewd businessman or a transparent truth-seeker?  Time will tell, as for all of us who "run with endurance the race set before us" (Heb. 12:1).
In the midst of cultural confusion, West is on a mission to bring hope to his fans. On the track, "God Is," he says, "Every man, every woman there is freedom from addiction."  Lyrics in "On God" include, "His light shine the brightest in the dark.  Single mothers know they got my heart.  And all my brothers locked up on the yard you can still be anything you wanna be."  Hope without truth is a false hope.  West is speaking to a pop culture that finds hope elusive because it no longer believes in truth.  I admire his determination to use his platform to change that.
Abdu Murray describes the cultural confusion this way: "We've so obsessed over the freedom to do what we want that we've neglected the freedom to do what we should. To wrap our minds around what it means to be human, we've focused narrowly on brain chemistry, thereby reducing ourselves to freedomless chemical machines.  This in turn leads us to contradictorily conclude that with regard to sexual and gender identity we're 'born that way' but should be allowed to explore as many sexual or gender expressions as we want.   We give lip service to respecting all religions only to turn against a particular religion if it doesn't line up with our irreligious autonomy."  That is hopeless.
Atheist philosopher and former Italian Senator Marcello Pera opposes these cultural confusions of post-modernism and relativism. It's counterintuitive that he as an atheist would conclude that the antidote is Christianity.  He writes, "If we live as Christians, we will be wiser and more aware of the dangers we face.  We will not separate morality from truth.  We will not confuse moral autonomy with any free choice.  We will not treat individuals, whether the unborn or the dying, as things. We will not allow all desires to be transformed into rights.  We will not confine reason within the boundaries of science."
Who knew that an Italian atheist philosopher and an American rapper would agree that Christian truth is good for people today? It is the means to the much sought-after hope.  West's "Selah" lyrics say, "They say the week start on Monday but the strong start on Sunday.  Won't be in bondage to any man. John 8:33. We the descendants of Abraham. Ye should be made free. John 8:36. To whom the Son set free is free indeed. He saved a wretch like me."  If you believe that, you have found hope and Truth.
https://mountainchristian.net/wp-content/uploads/2019/11/hope-and-truth.jpg
300
600
Wayne Fowler
https://mountainchristian.net/wp-content/uploads/2015/10/logo-white.png
Wayne Fowler
2019-11-10 12:00:35
2019-11-10 14:34:46
Hope and Truth