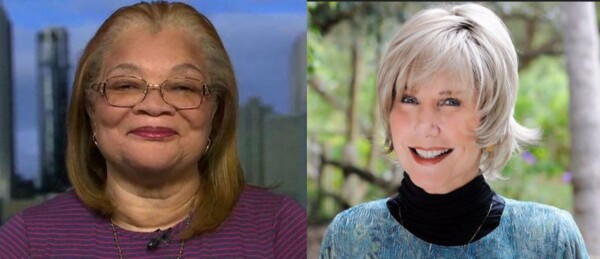 People are attracted to restoration stories. That explains the popular TV shows about old houses, junk ("collectible") pickers, and pawn shops. They appeal to a human delight with recovering and renewing value. They may even connect with a deep, personal hope that all is not lost.
Martin Luther King, Jr.'s niece Aveda King carries on the family legacy in her own way, advocating civil rights for unborn children and support for their parents. Her work grew out of her very personal loss. "I prayed often for deliverance from the pain caused by my decision to abort my baby. I suffered the threat of cervical and breast cancer and experienced the pain of empty arms after the baby was gone. And truly, for me, and countless abortive mothers, nothing on earth can fully restore what has been lost; only Jesus can."
What did she mean by that? She experienced the restorative power of God's forgiveness. Peace and a renewed sense of purpose replaced her regret and pain. This life transformation began when she came to faith in Christ in 1983.
Joni Eareckson Tada experienced her own restoration. At age 17, she was paralyzed in a diving accident. Since 1967 she has lived as a quadriplegic. Once, I saw her point to her wheelchair. "I thank God for this wheelchair," she said, "because without it I would never have come to know and love Him so." After decades of life and ministry she said, "I'm so focused on God's calling on my life, which is to share His love with special needs families and to promote a biblical worldview on disability globally." That's what her restored life looks like.
Jesus' early disciples were concerned about what they might lose by choosing to follow Him. He didn't offer empty promises but pointed to the big picture. "Everyone who has left houses or brothers or sisters or father or mother or children or farms for My name's sake, will receive many times as much, and will inherit eternal life" (Matt. 19:29). He offered them, and you, a restoration to something far better.
https://mountainchristian.net/wp-content/uploads/2023/01/715.jpg
259
600
Wayne Fowler
https://mountainchristian.net/wp-content/uploads/2015/10/logo-white.png
Wayne Fowler
2023-01-15 12:00:25
2023-01-09 12:49:02
Restoration