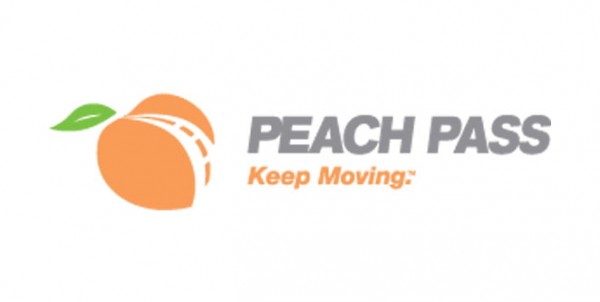 I have a Peach Pass.  That means I can exit the multi-lane freeway through the toll gate and use the single lane with light traffic that skips past the notorious Atlanta congestion.  I usually experience survivor's guilt when I see the hapless souls stuck with the trucks, going nowhere.
It reminds me of something Jesus said.  "The gate is small and the way is narrow that leads to life, and there are few who find it" (Matt. 7:14). It's not the small gate and narrow way that alarms me.  It's the "few who find it" part.  He also said, "Strive to enter through the narrow door; for many, I tell you, will seek to enter and will not be able" (Luke 13:24).  He went on to describe people who were knocking on a door claiming with futility the head of the house should know them.
Why is the portal to the truest expression of human life, living in communion with God, hard to find?  Part of the answer is God's common grace.  You experience the beauty of creation, the love of family and friends, or success in your endeavors and things seem right with the universe.  If life is good, you can fail to realize that you still need to be reconciled to God.
In "Screwtape Letters," C. S. Lewis imagines comments by a tempter sent from the devil, whose enemy is God.  Screwtape says, "The only thing that matters is the extent to which you separate the man from the Enemy. It does not matter how small the sins are provided that their cumulative effect is to edge the man away from the Light…Indeed, the safest road to Hell is the gradual one – the gentle slope, soft underfoot, without sudden turnings, without milestones, without signposts."  Indeed, the wide gate and broad road are the comfortable, default way of life. That's alarming.
But all is not lost.  Once, people asked Jesus, "Who can be saved?"  His response?  "With people this is impossible, but with God all things are possible" (Matt. 19:26).  God has made a way when there seems to be no way.  To be specific, Jesus said, "I am the door; if anyone enters through Me, he will be saved" (John 10:9).  He is the small door.  He said, "I am the way, and the truth, and the life; no one comes to the Father but through Me" (John 14:6).  He is the narrow way.
My Peach Pass works in the neighboring states of Florida and North Carolina.  They have welcomed me to travel on those privileged lanes.  It is good to know that the right way to travel is open to you, even if it is narrow and few find it.
Prayer: Our Father in heaven lead me to turn from my ways, to know the Way, and to walk in him.
https://mountainchristian.net/wp-content/uploads/2021/03/the-narrow-way.jpg
302
600
Wayne Fowler
https://mountainchristian.net/wp-content/uploads/2015/10/logo-white.png
Wayne Fowler
2021-03-14 12:00:10
2021-03-14 16:07:12
The Narrow Way